Menopause
Imbalance
Optimization
Treatment
Pellets
Menopause
Research consistently shows that subcutaneous bio-identical hormone replacement therapy with pellets may be a superior method for balancing hormones in women, it's also more convenient.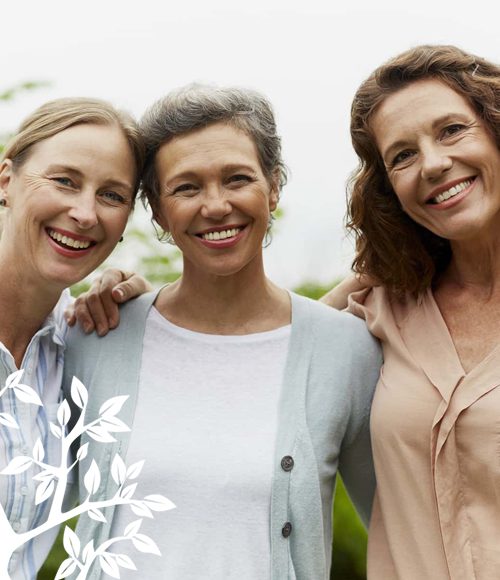 ADDRESS THE SYMPTOMS OF MENOPAUSE NATURALLY WITH BHRT PELLETS
(ESTROGEN AND TESTOSTERONE)
As women age, estrogen production in the ovaries gradually declines over time, eventually leading to menopause. What many women don't realize is that their testosterone levels may become imbalanced earlier in life, often 10-15 years before estrogen decline. Low testosterone levels may also contribute to increased risk of many chronic disease states such as depression, diabetes, heart disease, elevated cholesterol, osteoporosis, and many others.
Optimizing estrogen and testosterone with pellet therapy has been shown to provide superior results compared to other forms of hormone replacement therapy. Unlike synthetic hormones, the natural, plant-based hormone pellets metabolize in the body, just the way nature intended
INCREASED RISK FOR CERTAIN DISEASES AND HEALTH CONDITIONS
Imbalanced hormones in women may increase the risk of certain diseases and health conditions, such as diabetes, heart disease, metabolic syndrome, osteoporosis, certain cancers, and others. As we are seeing hormone imbalances in younger and younger women due to stress levels, the environment and the foods we eat, age is not a factor that should prevent women from getting checked out any longer.
Consequently, women who are experiencing any of the symptoms above (at any age, and even women without any symptoms) should see a practitioner who specializes in bio-identical hormone replacement therapy to see if their hormone levels are out of sync.
Imbalance
Optimization
Treatment
Pellets
THREE STAGES OF MENOPAUSE
LEARN HOW MENOPAUSE WORKS IN WOMEN
01
STAGE 1
PERI MENOPAUSE
Begins in a woman's 40s-50s when the ovaries start producing less estrogen and estrogen levels fluctuate. This time can last anywhere from 2-8 years, and symptoms include irregular periods, insomnia, night sweats, hot flashes, mood disorders, depression, weight gain, hair becoming brittle and more.
02
STAGE 2
MENOPAUSE
A woman is diagnosed with menopause after she has without a period for 12 consecutive months. Technically, menopause exists as one day, the time after a woman has not had a period for 12 months is considered post-menopause.
03
STAGE 3
POST-MENOPAUSE
The time of life after menopause. Symptoms experienced during the menopause transition may continue. Postmenopausal women may experience a waning of symptoms over time but due to low levels of estrogen may be at increased risk for diseases like osteoporosis, Alzheimer's disease, heart disease, certain cancers, and more.
OPTIMIZING HORMONES HAS BEEN SHOWN TO BE HIGHLY BENEFICIAL IN TREATING AND PREVENTING MANY CHRONIC DISEASE STATES AND HEALTH CONDITIONS IN MEN AND WOMEN.
FIND AN EVEXIAS CERTIFIED PROVIDER NOW
LOOK FOR THE EVEXIPEL® CERTIFIED PROVIDER SEAL!
EvexiPEL® Certified Providers are unique in that they are trained by the Best Doctors in the World in how to provide Bioidentical Hormone Replacement Pellet Therapy to their patients!