Pharmaceutical Grade

Nutraceutical Supplements

Every treatment plan is optimally supported by pharmaceutical grade supplements, known as nutraceuticals. These patented formulas are designed to help men and women seeking treatment for hormone imbalance achieve maximal results and get a complete solution for their symptoms.  

Your EVEXIAS Health Solutions provider can help you identify which supplements ideally suit your treatment plan and lifestyle. Peruse our catalog to discover which supplements may be right for you. 
Order Nutraceuticals FOR YOU
Ready to take control of your health? Find a practitioner near you and unlock the power of practitioner-prescribed nutraceuticals.
NUTRACEUTICALSOLUTIONS FOR PRACTITIONERS
Give your patients the highest-quality support for their health–delivered right to their doorstep. EVEXIAS Nutraceuticals + AutoShip makes it easy for you and your patients. Sign up now!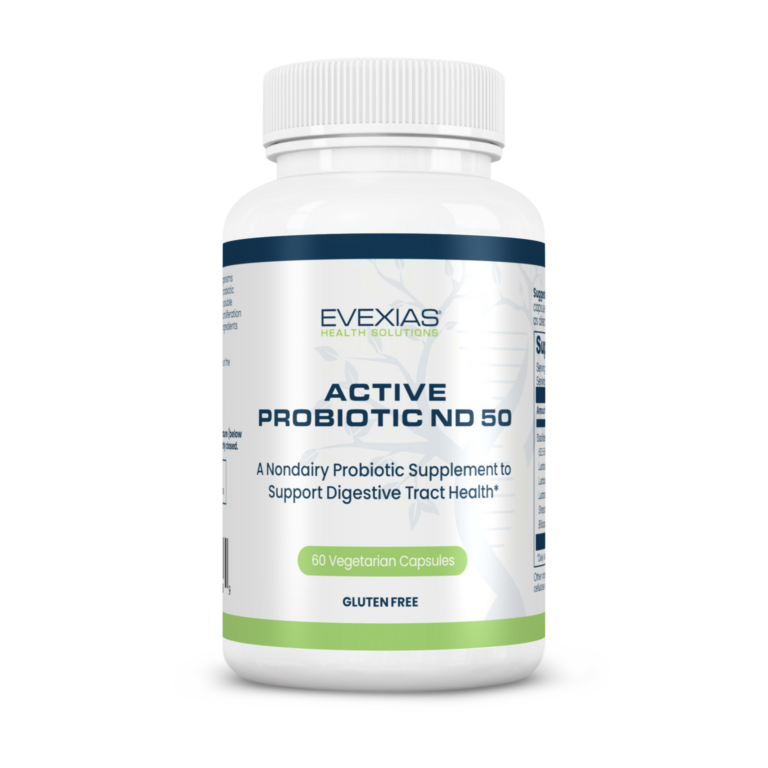 Active Probiotic-ND combines 9 species of beneficial probiotic microorganisms from non-dairy sources with a prebiotic fiber for optimal support of healthy gastrointestinal (GI) function. Active Probiotic-ND helps promote a healthy balance of bacteria in the gut microbiome. In doing so, this professional grade nutraceutical can also enhance other aspects of whole body health, such as healthy cognitive, immune, metabolic and cardiovascular function.
Learn More