Pharmaceutical Grade

Nutraceutical Supplements

Every treatment plan is optimally supported by pharmaceutical grade supplements, known as nutraceuticals. These patented formulas are designed to help men and women seeking treatment for hormone imbalance achieve maximal results and get a complete solution for their symptoms.  

Your EVEXIAS Health Solutions provider can help you identify which supplements ideally suit your treatment plan and lifestyle. Peruse our catalog to discover which supplements may be right for you.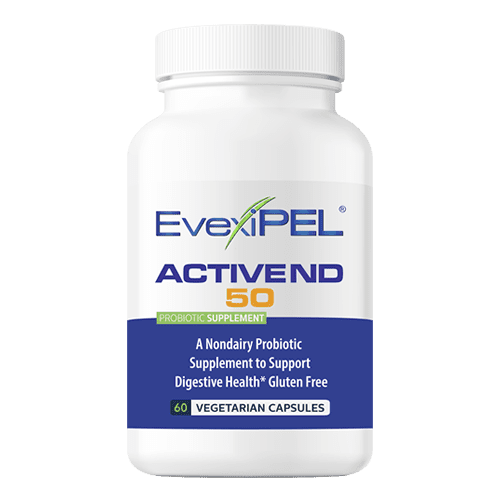 While you can consume certain fermented foods like sauerkraut, kimchi, kombucha, kefir and yogurt to get probiotics, probiotic supplements can be a better option some patients. Active ND is a dairy-free probiotic formulation composed of all-natural sources of beneficial microorganisms, including strains of Lactobacilli, Bifidobacteria and Streptococcus thermophilus. The formula also includes Fructooligosaccharides (FOS), a soluble fiber and pre-biotic shown to fuel the growth of beneficial microorganisms in the intestinal tract.
Learn More