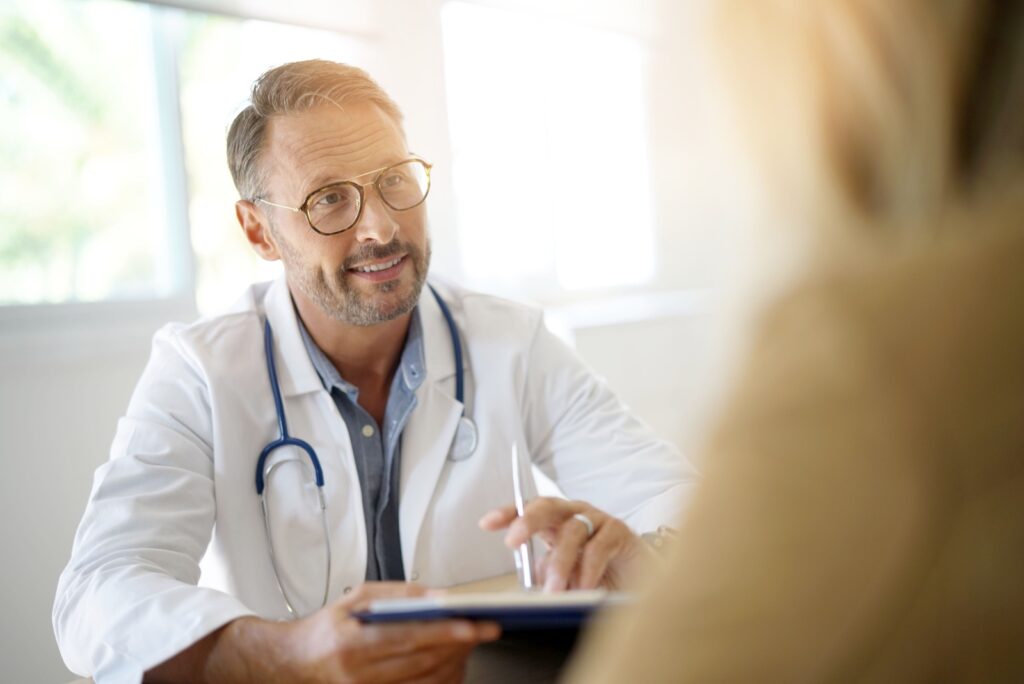 Bio-identical hormone replacement therapy (BHRT) has been around for decades. However, EvexiPEL founder Terri DeNeui, DNP, ACNP, APRN-BC was one of the first practitioners to rediscover the benefits of BHRT with pellets therapy and sharing their effectiveness with patients and healthcare providers alike.
Why Pellets?
Before we dive into the evolved therapy method performed by EvexiPEL providers, let's take a look at why pellet therapy is a better choice for patients.
Small but Powerful
Between the size of a grain of rice and a Tic Tac, BHRT pellets are composed of either estradiol (an estrogen hormone) or testosterone and they're one part of the solution to combatting hormone imbalance.
Hormone imbalance is normal, and will typically occur in men and women over time, but it can also impact some people as young as their 20s.
We also know unbalanced hormones can lead to more serious health issues like:
Alzheimer's disease
Diabetes
Heart disease
BHRT with pellets can improve life quality and overall health. Pellets offer more reliable outcomes and less hassle for patients and practitioners.
Very Convenient 
With pellet therapy, patients only need to visit their provider 2-3 times a year (instead of daily treatments) AND the pellets will mimic their body's natural process of releasing hormones and deliver when the body really needs it.
Of course, the convenience of pellet therapy is an attractive aspect, but the EvexiPEL approach takes it a step (or two) further ensuring patients are getting optimum results.
Examining the EvexiPEL Method
What separates EvexiPEL from the rest is the commitment and desire to treat the root cause of health issues rather than simply going after quick fixes and one-size-fits-all approaches.
EvexiPEL providers know every patients' body is different and they have different needs. Using this approach, we can deliver long-term solutions and help patients experience optimal results.
Years of experience and research led DeNeui to discover many patients don't respond to BHRT with subcutaneous pellets alone. To fully heal, patients need an approach that considers their:
To do this efficiently, we examine three areas.
DNA
Research has shown us how we metabolize hormones is hardwired in our DNA meaning what works for one patient could do nothing for another. EvexiPEL practitioners take this into consideration when creating treatment plans.
Toxicity
We talk to patients to understand the toxins they're exposed to knowingly or unknowingly each day. Whether it's environmental toxins, stress from jobs, toxic relationships, etc. we look at every factor and counsel patients on how to best remove toxicity from their lives as part of their treatment plan.
Gut Health
A healthy gut is crucial to be able to metabolize hormones efficiently thus analyzing a patient's gut health will be a vital step in a hormone therapy plan. Restoring gut health may include:
A detox program
Certain supplements
Probiotics
Nutrients
We Can Help
The EvexiPEL method is upheld through a meticulous training program in which DeNeui and other hormone gurus train providers and their entire staff on all aspects of EvexiPEL.
This training includes treating patients and providing long-term support from Practice Development Specialists who will guide providers on how to connect with patients and keep things running smoothly at your practice.
If you feel that you could benefit from the EvexiPEL integrated method, get in touch with us! Find your nearest provider here or let's talk if you'd like to become an EvexiPEL provider.
Article Reviewed By The Medical Faculty and Advisory Review Board