REGISTER TO UNLOCK
THE POTENTIAL OF PEPTIDES
Introducing EVEXIAS Health Solutions Peptide Training
Restore vitality and promote optimal health in your patients with peptide therapy. Register now to become expertly trained in EVEXIAS peptide therapy featuring internationally renowned clinical pharmacist, educator, and expert, Jim LaValle, RPh, CCN,MT, ND (trad).
REGISTER NOW: Space is Limited
EVEXIAS Health Solutions Peptide Therapy Training
When: Thursday, July 20, 2023 | 8 AM CDT
Where: The Westin Hotel, 1200 E State Hwy 114, Southlake, TX 76092
Included: One Night Hotel Accommodation on Wednesday, July 19, Breakfast, and Lunch
Cost: $995*
*Special Pricing For Active EVEXIAS Partner Providers: $895 (visit EVEXIAS Online for the discount code)
TRANSFORM PATIENT CARE WITH PEPTIDES
Modern research has provided us with a better understanding of the life of cells, but how do we influence their behavior and precisely intervene in disease states? The answer is peptides. 
Peptides are small strings of amino acids that act as drones to influence specific pathways and molecular responses to induce growth and repair, modulate inflammation, and mitigate the effects of aging. While they have been in use in limited ways for a couple of decades, only recently are clinicians becoming aware of their power and potential. 
At EVEXIAS, we work with industry leaders and top-line pharmaceutical partners to develop exclusive formulations that help patients achieve vitality and rejuvenation. At this training, you will be introduced to our formulations and learn protocols to support gut health, cognitive function, weight management, longevity, sexual health, energy, and regeneration.
When you register to attend you can look forward to: 
Advanced education and training on peptide therapy with

leading expert, Jim LaValle, RPh, CCN, MT, ND (Trad), DHM, DHPh 

How to optimally integrate peptides into your practice and current treatment protocols 

Live Q&A with members of the EVEXIAS Health Solutions Medical Advisory Board 
Follow-up support and education as you integrate peptide therapy into your practice August D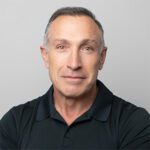 James LaValle, RPh, CCN, MT, ND (trad) is an internationally recognized clinical pharmacist, bestselling author, board-certified clinical nutritionist, and the founder of LaValle Metabolix. He serves as the Chair of the steering Committee for the International Peptide Society and Associated Education Chair for the American Academy of Anti-Aging Medicine. With more than 35 years of experience in the industry, Dr. LaValle teaches a global approach to peptide use including labs and associated nutrients that can provide value to each patient's treatment plan.